Residential Professional Organizing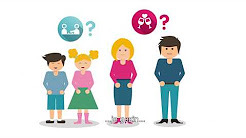 No matter how hard you try, it never seems enough. You work hard, you support your partner, your family, you try to see your friends regularly and you also take care of your parents.You often put yourself in last place.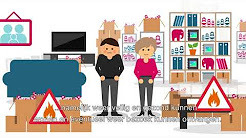 We all keep things that we find beautiful or practical or that we are attached to. But some people keep a lot. So much that it starts to become worrisome. Perhaps that person suffers from hoarding or a collective disorder. Do you work with people with whom you recognize this problem? View this animation, which provides insight into the work of Professional Organizers specialized in hoarding.
Balans Professional Organizing helps you to make choices that will enable you to think and work in a structured manner. In this way you will gain more control over your life. We also offer a solution in situations with a disturbed balance for instance due to divorce, illness, burnout or relocation.
Together we will work on a lasting behavioral change. The result will be permanent rather than one-off. You are in control!
Rates Professional Organizing residential from January 1, 2023
Before starting an assignment, Balans Professional Organizing will conduct an interview with you of about an hour. Your wishes and desires will be discussed and also what we can contribute. This personal interview will take place preferably at your home or workplace to be able to offer an accurate cost estimate.

For private persons with PGB € 56.00 per hour exempt from VAT
For private persons without PGB € 70.00 per hour including VAT
Filing tax return € 95.00 including VAT
Tax return for low incomes € 45.00 including VAT
For an intake the going rate will be charged.
If you decide to place an assignment, then the interview will be free.
Travel costs will be charged at a rate of € 0.30 per kilometer.
The kilometer calculation is based on the routeplanner on www.anwb.nl.
If the travel time to you is an hour or more, the travel time will be charged at half the hourly rate.
Please contact me for more information.