Financial guardianship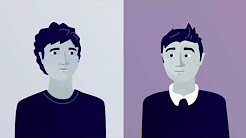 Maybe you have a hole in your pocket. Or your are too confused to handle your own financial affairs. Or you tend to give away valuable items. In that case financial guardianship might be something for you. Financial guardianship is a legal protection measure for adults who are unable to manage their own financial affairs due to a physical or mental condition, due to prodigality or problematic debts. The target groups include people who are no longer able or willing to manage their own financial affairs due to illness, age or special circumstances (such as indebtedness or psychiatric problems).
If you have more than three debts or arrears of at least one year for over € 1,000.00 and you can't solve this situation independently, you face problematic debts.
Balans Professional Organizing mediates with your creditor(s) to get a payment arrangement. We also check how your income could be increased by preparing your tax return (as yet) and applying for all kinds of surcharges.
We are happy to provide you with more information about our activities. Financial problems cause a lot of trouble. Balans Professional Organizing will help you to cope with these problems. You can do more than you think!
Brochure Curatele bewind and mentorschap
Application form financial guardianship and/or mentorship
Rates 1-person financial guardianship 2023
Commencement activities € 709.06 including VAT
Standard annual fee € 1,506.45 including VAT
Monthly rate € 125.54 including VAT
For the entire Regulation rewards trustees, financial guardians and mentors see Staatscourant No. 32149.
For rate change per 01-01-2023 see Rijksovrheid dated 20 October, 2022
Depending on your income, the costs can be reimbursed from the special assistance of the social service.
For double persons receiving applies a surcharge of 20%
For more rates see here
Please contact me for more information..